Interested in a free list of HUD Homes for Sale in the Manchester TN area in Coffee County TN?
Take a look at the listings below! Check back often for new listings.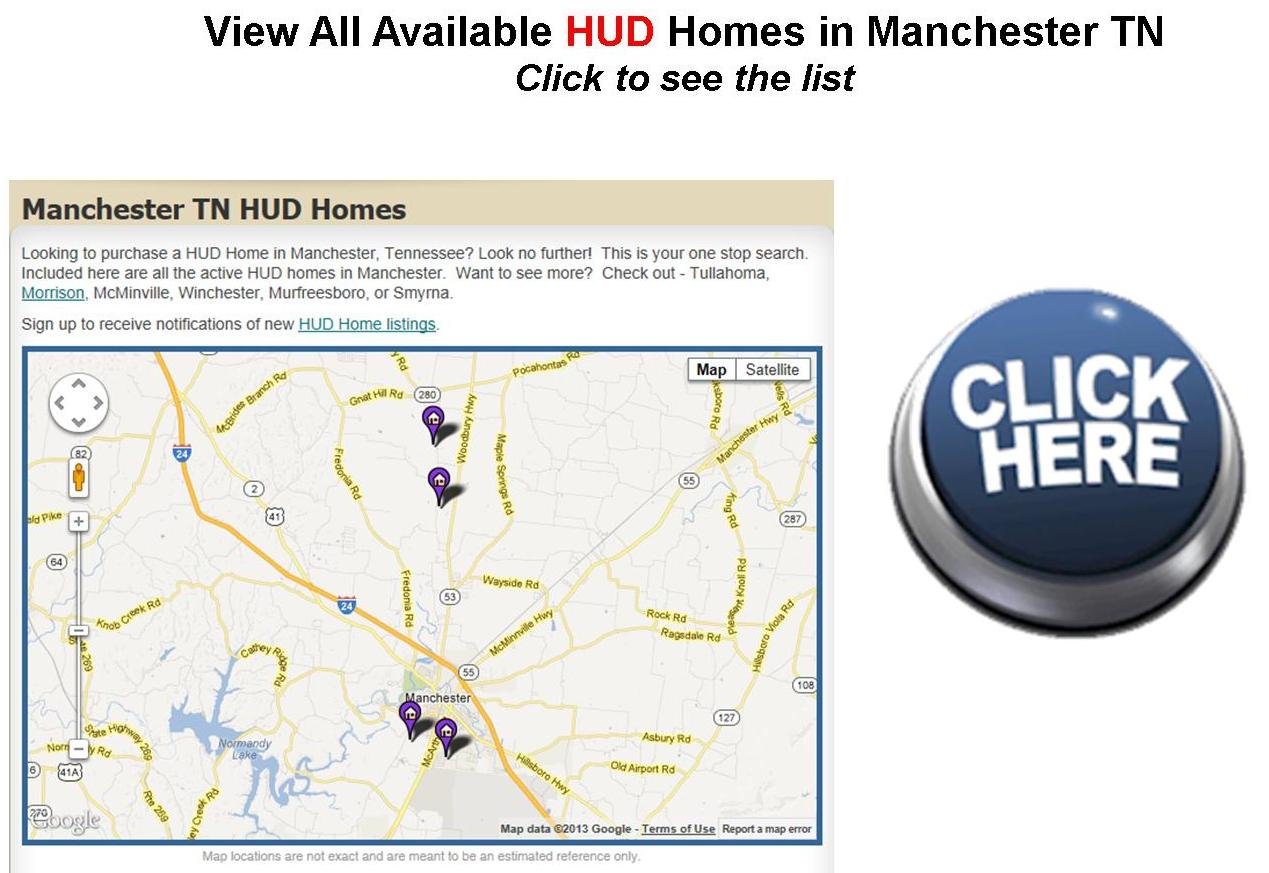 Give me a call today and I will walk you through the process of purchasing a HUD Home.
Lora Pratt-Umbarger 931-273-3784